PORTFOLIO
---
Trail Blazers Street Jam
Website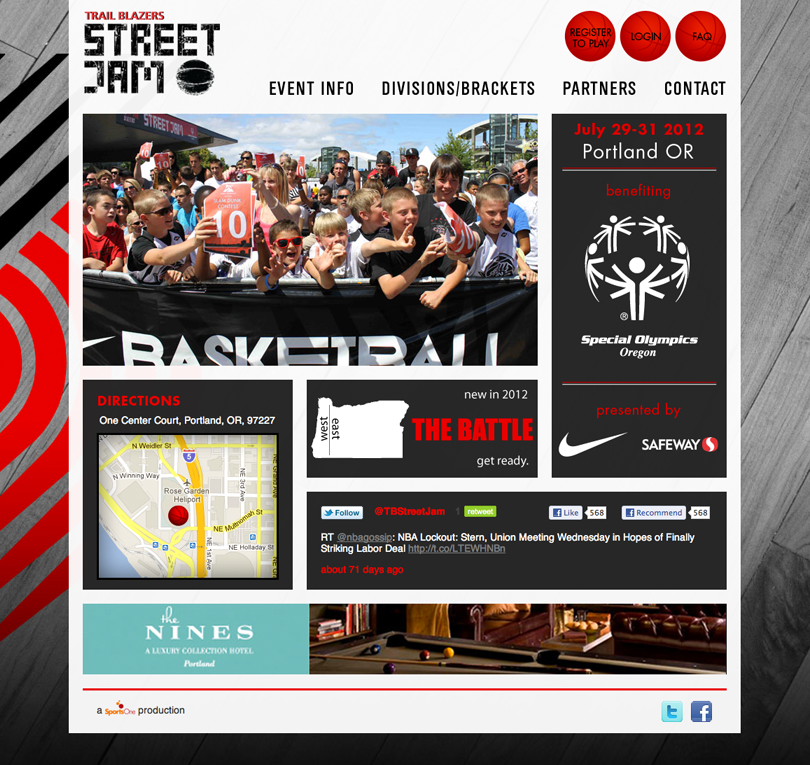 Registration Page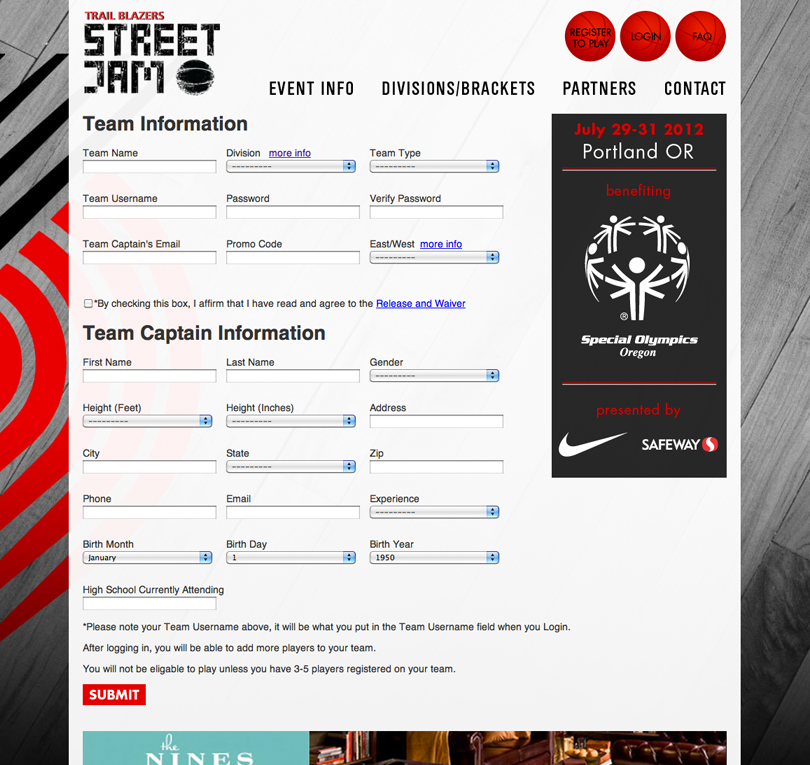 When people are filling out forms, simplicity is key. The registration form was designed to be on a single page collecting only the relevant information. Once teams have registered, the website automatically builds and updates a full bracketing system placing all the teams in a random bracket based on the divisions they qualified for.
Event Info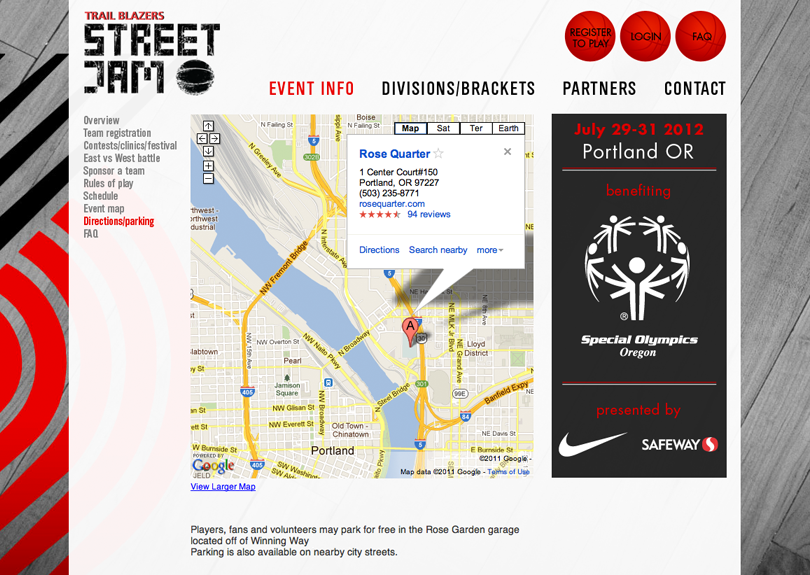 For public events, location is key. The Event Info page gives visitors everything they need to conveniently plan out their trip. It provides easy to navigate information including Rules of Play, Schedule, Team Registration, and a fully embedded Google map that provides easy access to driving directions.
Partners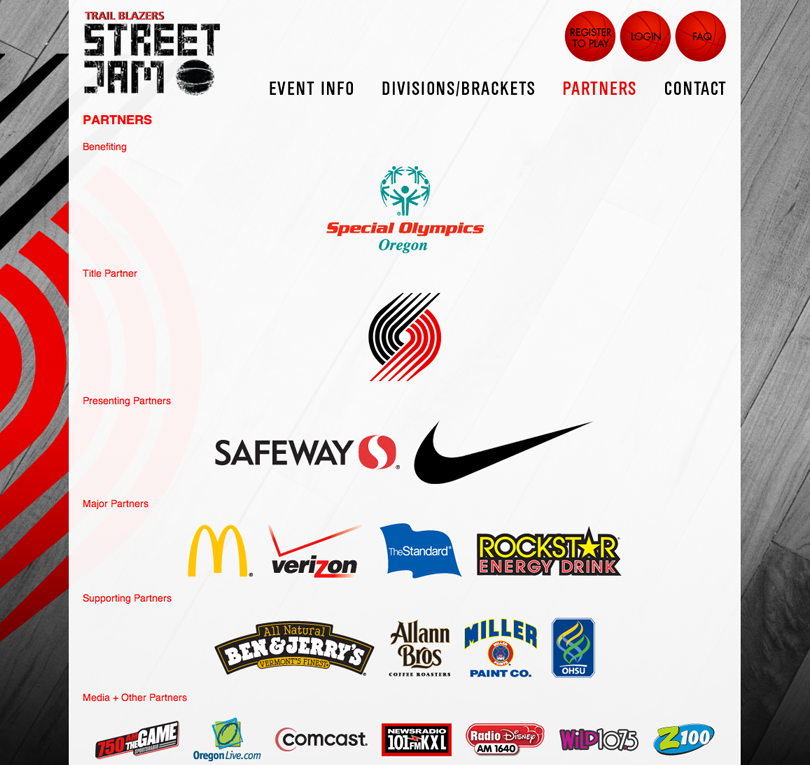 The Partners page showcases the many companies that are directly involved in the production of an event of this magnitude.
Tournament Bracket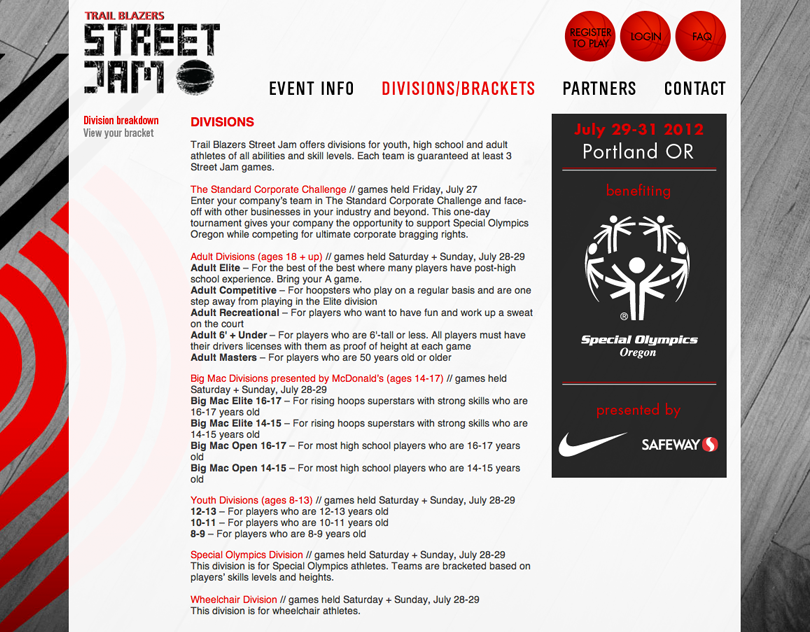 The divisions page outlines how the bracketing system for the event works. The website's backend was built around the division breakdowns to automatically place teams in their proper divisions when they register.