PORTFOLIO
---
SilverLeaf Advisors
Website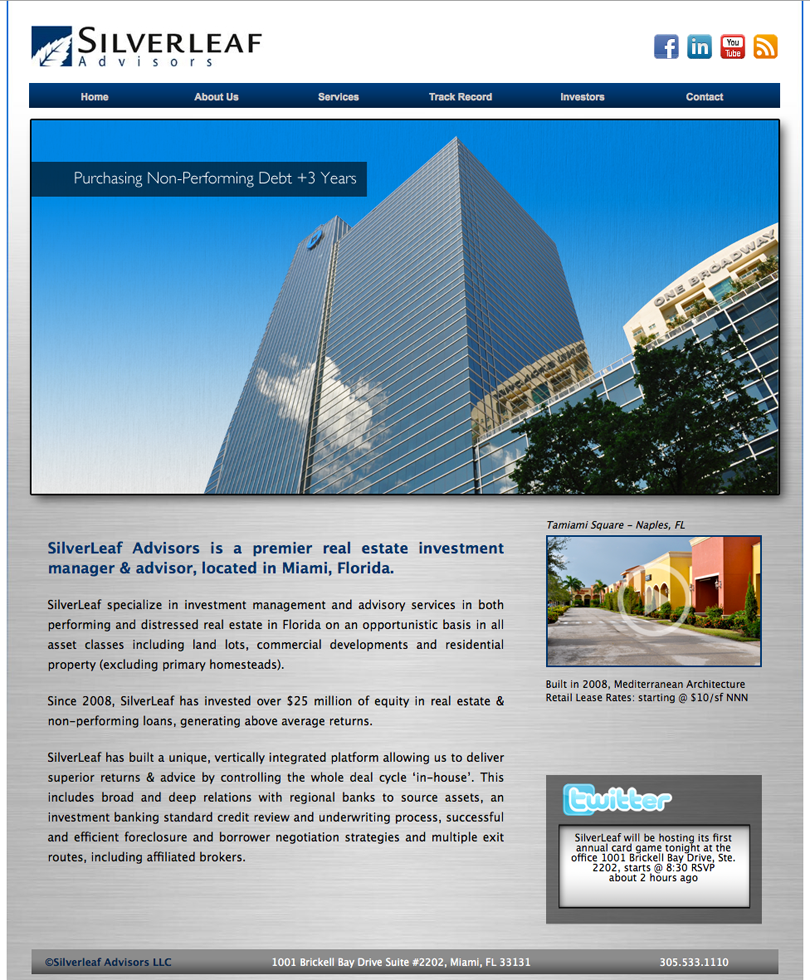 SilverLeaf Advisors LLC came to us looking for a website to communicate their services to their target clientele in a clear, concise, and effective (yet visually striking) manner. As their services are based in the financial realm, real estate in particular –this is a very visual, visceral experience that needs to be communicated via the World Wide Web. SilverLeaf is primarily for investors who are looking to diversify their capital across a real estate region (South Florida) using the SilverLeaf strategy i.e. REO bank owned mortgages and going through the foreclosure process to reposition assets in the marketplace and diversify risk with the large real estate fund strategy. Cloud Creative Group was able to come up with a customized web solution for SilverLeaf Advisors that includes visually appealing pages communicating the platform and techniques used for generating their investment vehicles, list their recent transactions in real estate, their services (bank relationships, asset restructuring, principle distressed investments etc.) and events hosted by the company. It is important to remember that the primary focus of the website is not promoting to buyers - the site's overall purpose is an informational site to legitimize connections to banks and institutional funds while displaying their track record over the past three years as well as establish SilverLeaf's purchasing power for high net worth individuals/firms. The integration of social media platforms into the SilverLeaf Advisors LLC website such as Facebook, Twitter, and LinkedIn played a key role in executing the overall web platform strategy devised and implemented by Cloud Creative Group for the purpose of executing effective communication avenues to potential clients and investors alike.
Branding & Design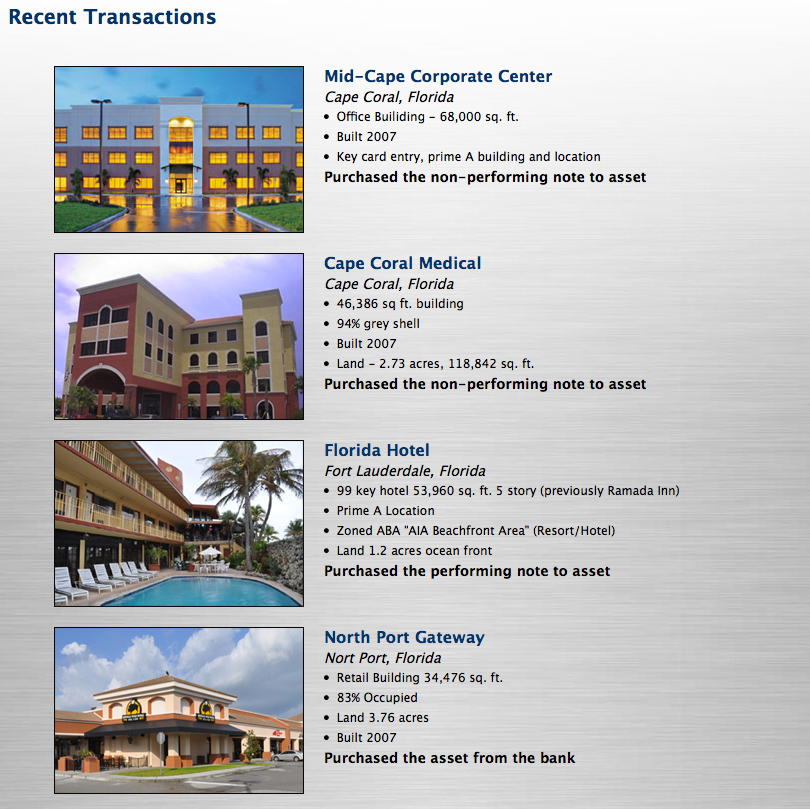 As SilverLeaf has spent time developing a reputation for risk-adjusted returns on their investments in real estate, branding becomes a core part of the marketing strategy. We must ensure that the brand communicates and reinforces the concepts of quality and the tradition of risk-adjusted returns. The knowledge and expertise of their staff is bar none, and communicating the success their funds have had in the past and experience/expertise each member brings to the process is critical. Through a modern design featuring hints of silver and blue, viewers are presented with a page that is easy to navigate and presents information in an easy to consume, attractive manner.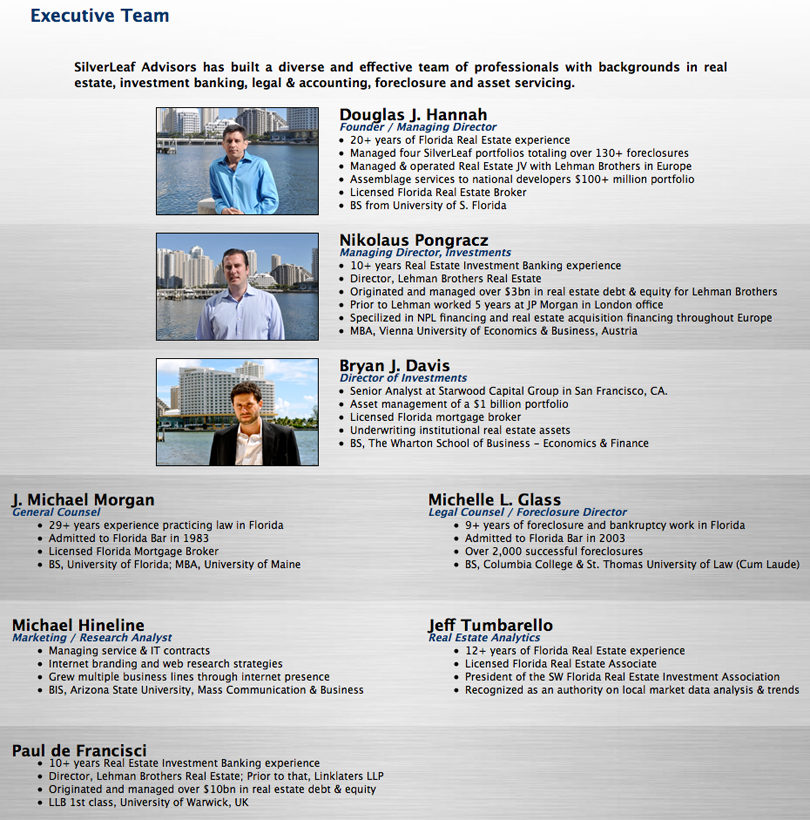 Social Media Presence
As an advisory based firm offering financial advice and services to clients, communication is a key competency of the business. They must be able to reach their customers in the best way, keeping them abreast of opportunities to put capital to work or notify them of upcoming informational sessions/seminars about learning how to invest in real estate. This requires a presence on Twitter, the best social information platform where interested parties can subscribe to the official SilverLeaf feed and get news straight from the company. A Facebook page also provides an opportunity for relationship management, as the company can see and network with individuals who may be interested in the company's services, or are already doing business with the company. Thanks to the ability to link Twitter and Facebook accounts, no matter which network a person is on, SilverLeaf is able to get a message to them. In this regard, SilverLeaf is using Twitter in a blog format with tweets related to the topics of current economics i.e. trends and statistics. Their Facebook presence focuses on informational graphs and relationships. LinkedIn provides the professional level of relationship management, as it markets itself as a business centric social network. This provides SilverLeaf with an excellent avenue to advertise information seminars, training sessions etc that corporate clients interested in professional development can see out and book.