PORTFOLIO
---
Oregon Sports Awards
Website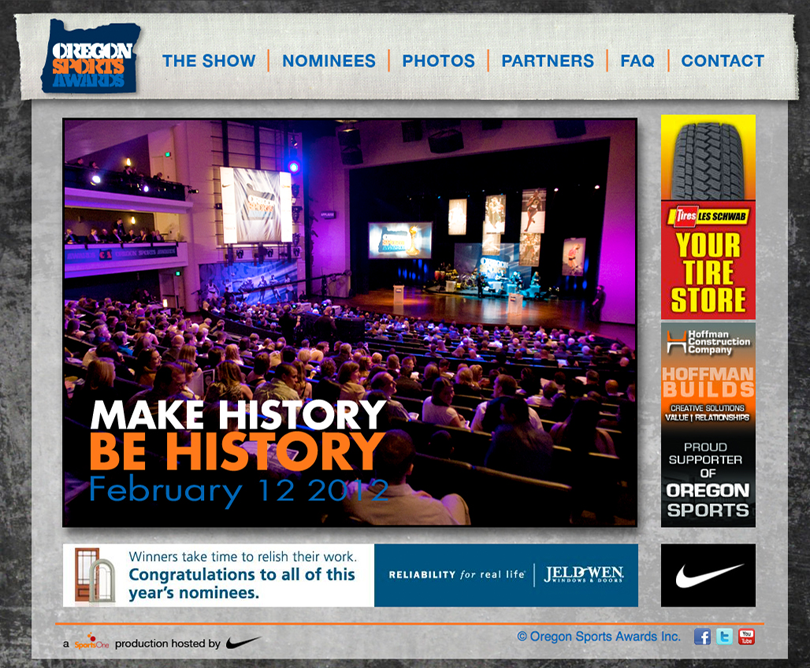 Oregon Sports Awards presented us with a unique challenge – to develop a clean, aesthetically pleasing website that delivered information about an awards ceremony for athletes with an Oregon background. Based on the needs of our client, we developed a website that was easy for the awards committee to use to post information relating to the ceremony, and for sponsors to get out the word about their products and services.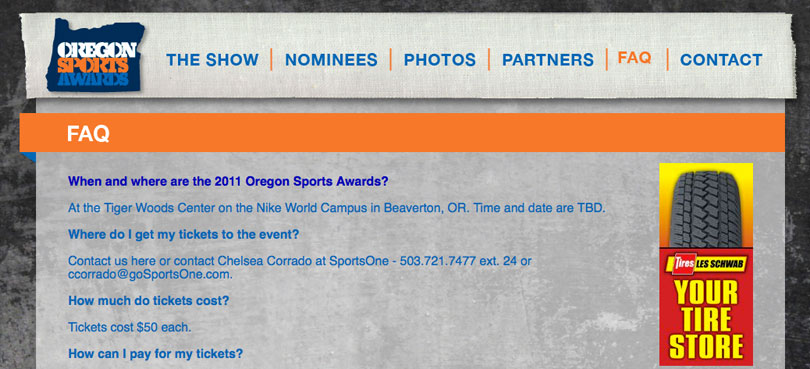 Based on this, we created an easy to use, intuitive backend that allows the administrators to edit text anywhere on the website. This allows our client direct control over the content of their site – they can add and remove information whenever they choose – and the changes get propagated directly to the website hosted online instantly.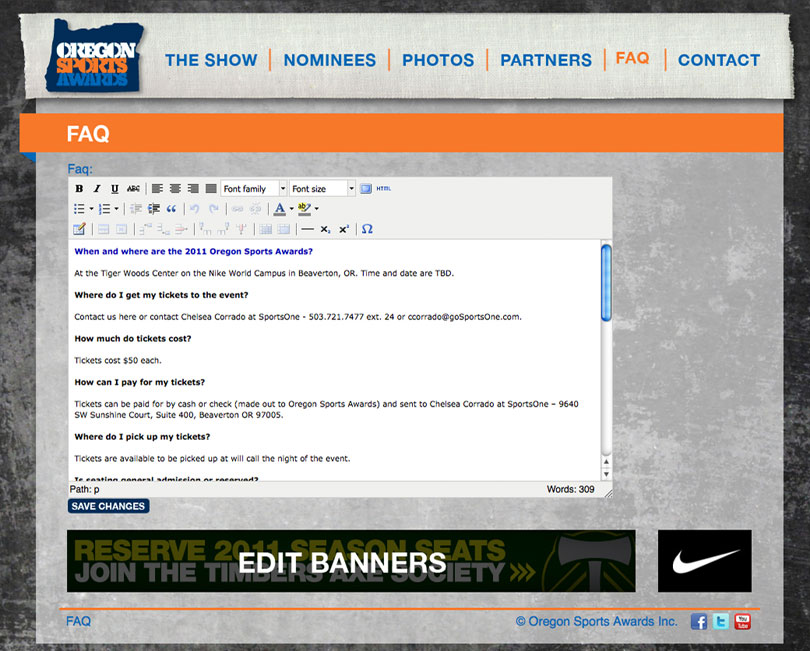 We also gave our clients the ability to change what sponsor banners are running on the main page. This way, late sponsors can call in and their advertisements can added to the mix as quickly as they send them. Conversely, if a sponsor decides to pull their sponsorship, the banners can be removed as well.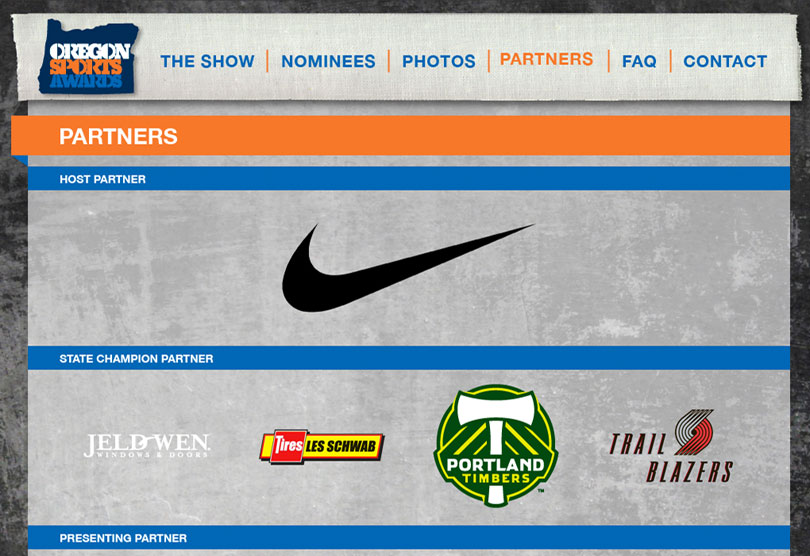 We also provided an attractive photo layout page that links to a Flickr photo stream of pictures from past Oregon sports awards events. When this year's event is over, it will be easy for the client to create a gallery for 2011's photos and link to the Flickr photo stream.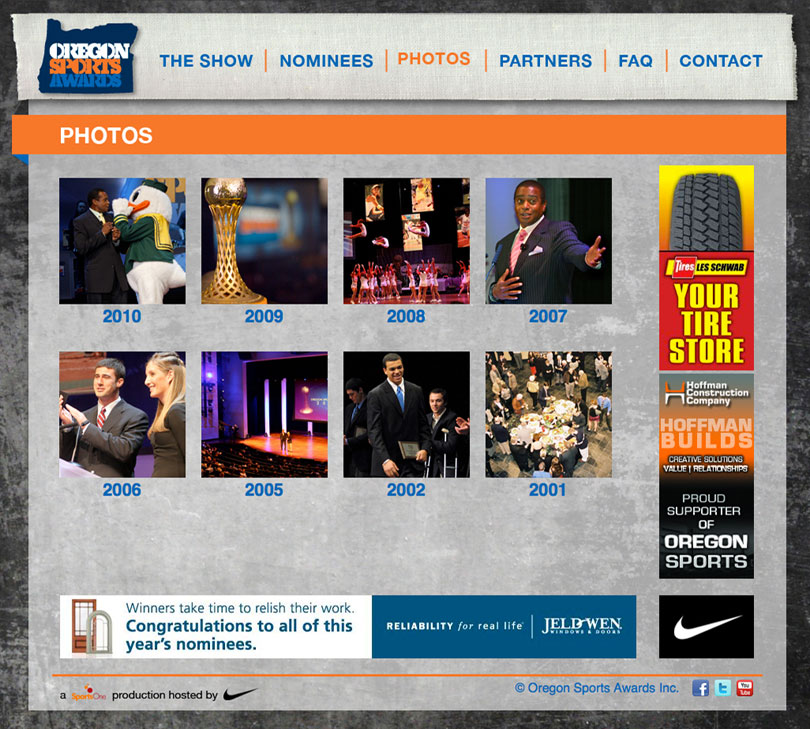 Our goal is to make sure that we provide our clients with the maximum control they need to make sure their website is fulfilling the function that they desire it to. Powerful administration features provided by our use of the Django framework gives us the flexibility to provide this to our clients.